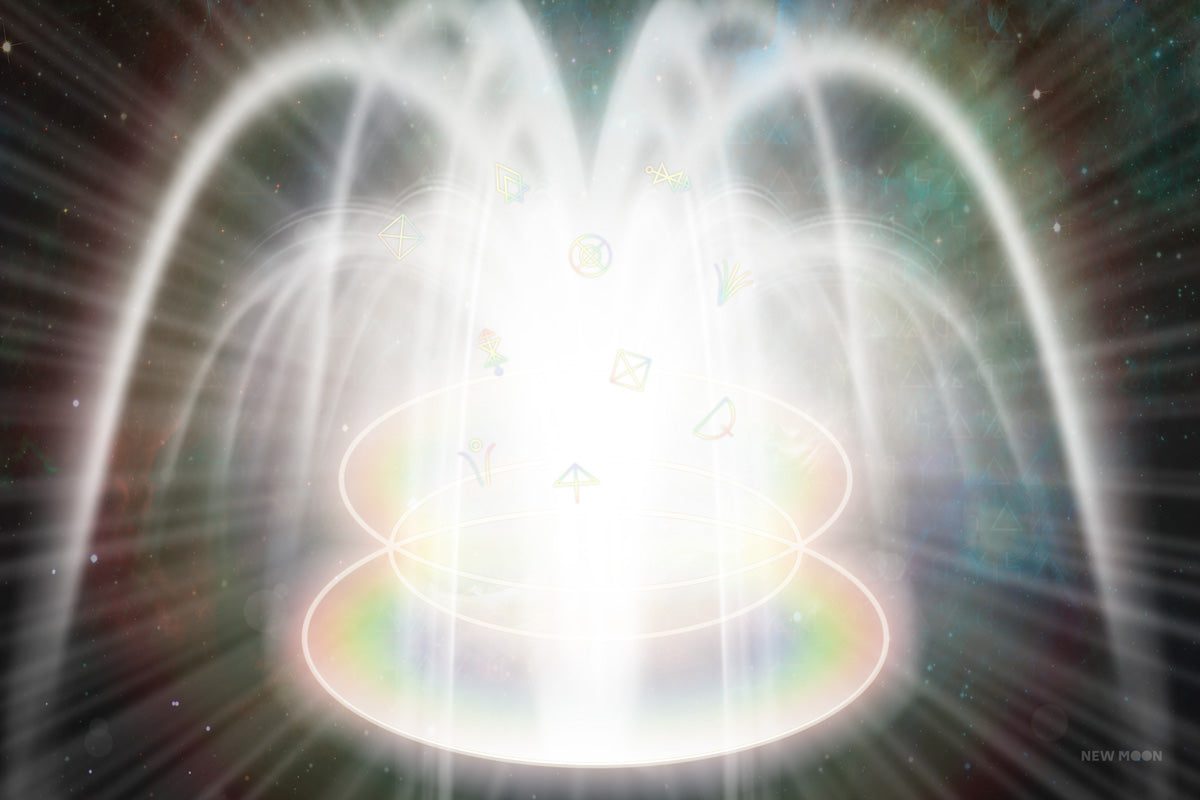 "The Ascension Fountain" is a digital art creation by New Moon Art that was first channeled for the December Solstice 2021.
The image depicts a portal of high frequency light that countless Ascended Masters, Angels, Dragons, Unicorns and Galactics from the United Teams of Light have poured their light into. This energy flows out of these fountains and can spread out up to 30 miles raising the vibration of everything within its reach.
Printed on professional quality fade resistant gloss photo paper providing excellent image quality and bright vivid colours.
If you are outside of the UK, please read our Shipping Policy before ordering.