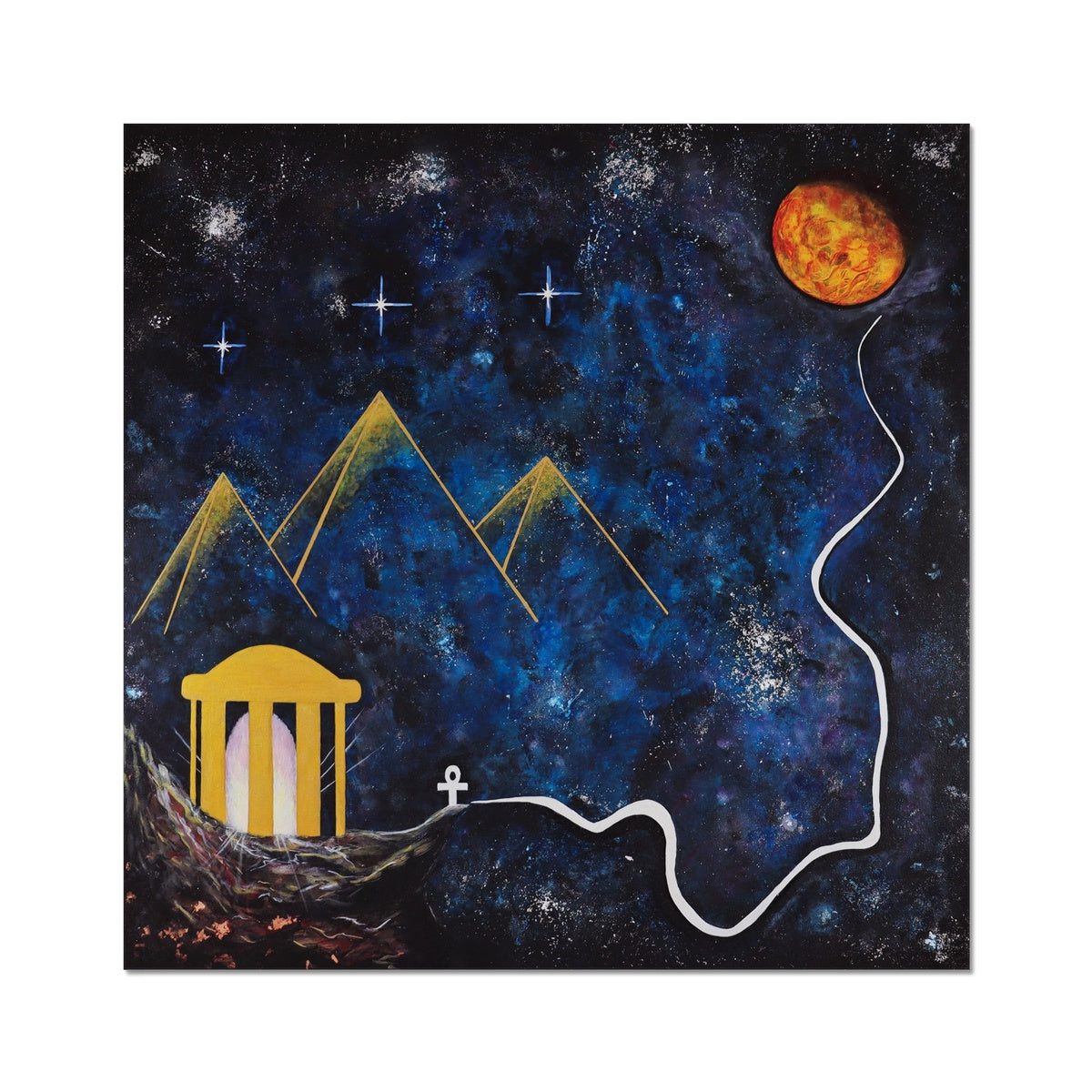 The Connection
This painting depicts a journey starting from the Temple of Poseidon, that houses the Great Crystal. You pass through the Ankh onto the black and white path of Duality towards Venus, to connect yourself to the Cosmic Heart.
Orion asked to add his energy along with the Pyramids to help illuminate and bring ancient sacred wisdom back into your heart space.
Let love be your guide.
Printed on professional quality fade resistant gloss photo paper providing excellent image quality and bright vivid colours. Perfect for mounting and framing.
If you are outside of the UK, please read our Shipping Policy before ordering.