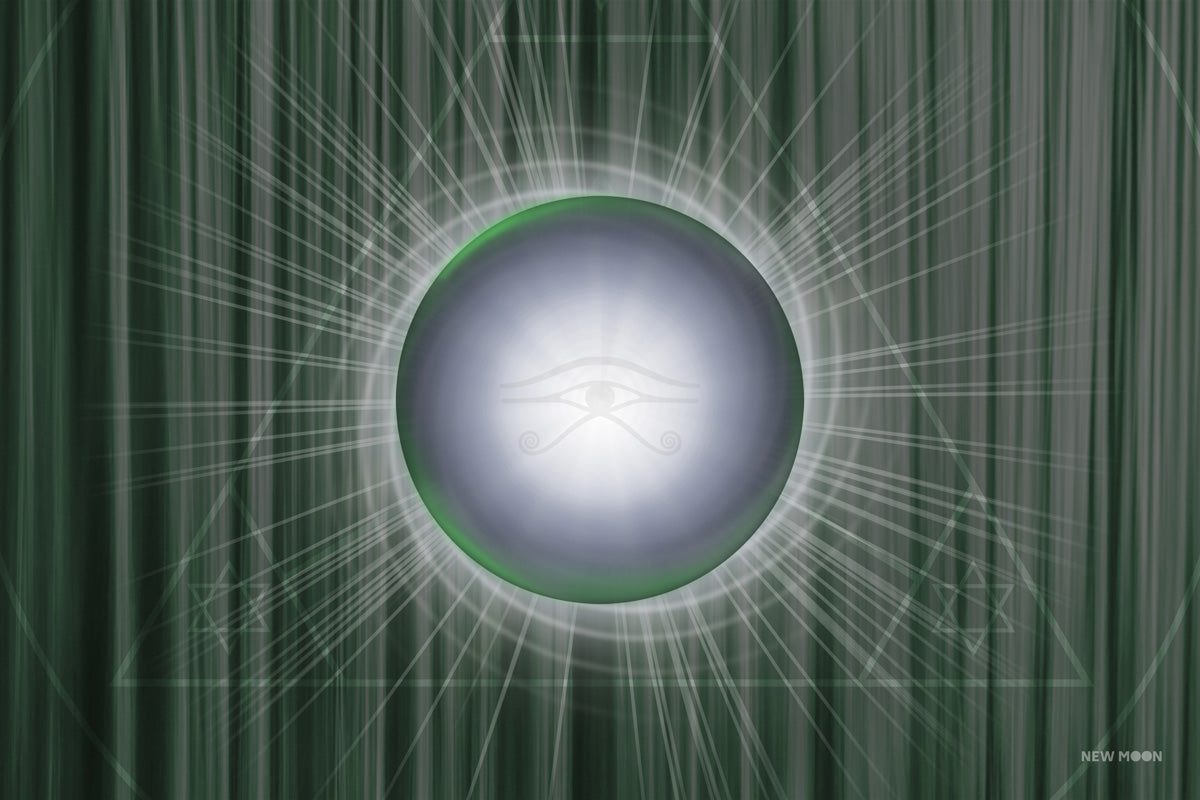 "The Third Eye Chakra" is a digital art creation by New Moon Art. It depicts the 10th Chakra of the 5th Dimensional Chakra Column that can be found in the centre of your forehead.
It appears as a pure crystal ball with hints of emerald green light and acts as a window to project your thoughts and manifest them in the world around you. This process has sped up rapidly at the higher frequency allowing us to manifest at a very high speed making it more important than ever to keep our thoughts positive.
The development of this Chakra is overseen by Archangel Raphael.
Printed on professional quality fade resistant gloss photo paper providing excellent image quality and bright vivid colours.
Please note: Although the artwork is the same as the deck of cards that we used to sell, it is printed differently. This is single sided and produced on high quality photo paper, not card like the previous version.
If you are outside of the UK, please read our Shipping Policy before ordering.
Featured in these workshops: